Gifts of Mineral Interests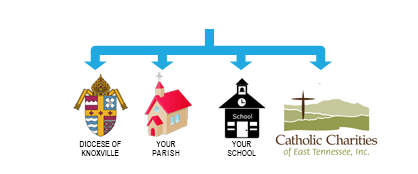 How It Works
You donate mineral interests to parish, school, Diocese or outreach program in East Tennessee.
We hold the interest and collect the proceeds, or we sell it and apply the proceeds to the purposes you designate.
Benefits
You make a gift that benefits the Church and its ministries.
You make the gift outright or you may use it to create a life income gift that will pay you or your beneficiaries income for life.
You are eligible to claim a tax deduction based on the mineral interest's fair-market value at the time of the gift.
The value of the assets will be removed from your taxable estate.
Next
Contact us so we can assist you through every step.